​Friday morning was not a good morning for meditation. Neither of my kids were interested. We had to pop into the store on the way to school so I decided we would do our meditation in the car once we got to school should there be enough time. We were there in plenty of time and I started the 3 minute 'calm' Headspace meditation which both my kids know well. They were not having any of it! My son kicked the back of my chair for the whole 3 minutes and my daughter just huffed, crossed her arms and said "I'm NOT doing it..."

I don't know why that morning was a no go for them. They're usually pretty up for the meditations, especially my son. For whatever reason it just wasn't going to work and there was no point in me getting upset or cross. I just did the meditation on my own and when it was finished proceeded to drive up to the school drop off. I hoped that by not making a big deal about it and demonstrating how you should behave during a meditation they will follow my lead next time. But hey...kids are kids right? They don't always do what we want them to.

"Eat your vegetables" "Brush your teeth" "It's cold outside so put your hat on"

I don't think there can be any parents who haven't struggled to get their kids to do something they don't want to do. It's the ever infuriating aspect of parenthood. Trying to get your little people to do things we know are good for them. Eating veggies is a common one. But you cannot force a kid to eat vegetables- unless you physically pin them down and force-feed them in which case you're probably causing more harm than good. All you can do is keep giving them vegetables and persevere with encouraging them to eat it. If you give up and stop offering them they will never eat vegetables. If you persevere and keep offering them, eat with them at mealtimes and set a good example for them by eating your own vegetables they'll eventually.

It's exactly the same for mindfulness and meditation. If you try to pin them down and FORCE them to meditate then you won't get anywhere. They'll start to resist even more. However, if you keep introducing it to them and demonstrate yourself how to do it then they will eventually start to embrace it and will even start asking you to meditate which is such a fantastic feeling. Knowing you've given your kids a really valuable tool to use when they need it.

That's my experience anyway. Today was a much better day. The sun was out so we did meditation in the garden. After having a swing on the monkey bars my son came and joined me and my daughter and we practiced "Metta Bhavana" otherwise known as the Loving Kindness meditation.

​

So hang in there. It will be worth it I promise ;)

One question I see asked a lot is "How do I get my kids to meditate?" My first response would be "Are you meditating regularly yourself?" and if the answer is no then that would be the first port of call.

Meditation is such an important part of self-care generating some alone time along with stress management and a development of self-awareness. There are so many benefits. It is so important to culture this practice for yourself before you try to introduce it to your children. They learn from watching you and if they see you cultivating this practice for yourself it will make them more intrigued than if you just whip it out with no prior warning!

Once you have developed your own regular practice, either using an app like Headspace, a book or even attending meditation classes (which I highly recommend) then you can start to introduce your children to the idea of meditation. There is no right or wrong and the best thing is to remain free and easy about it. Your kids will NOT meditate in the way that you want them to straight away. There is no right or wrong way for them to start their meditation journey. They can keep their eyes open if they want, lie down, sit down or even hang upside down or jump around the room if they want. I remember a particularly hilarious session with my son when he was 3 where the meditation was trying to get him to visualise a frog and instead he just leapt around the room pretending to actually BE a frog! I remember feeling a little frustrated at first that he wouldn't just sit down and behave but then I realised that he was only 3 and this wasn't something that came naturally to him. During our early sessions I reminded myself to be patient and just allow him to respond however he wanted to the meditation recording. It was more important that he was introduced to the idea that we were going to take time out of the day, to have a break and listening to the recording, than he be forced to sit still follow the meditation instructions precisely.

The most important thing to remember is to try to stay free and easy with it and not let it add to your stress which is the exact opposite of what you're trying to achieve. Try to pick a time to begin with that is a quiet time in your day, maybe after school. Trying to introduce meditation at the beginning of the day when you're running around trying to get them to school is probably not a good idea. Equally last thing at night when everybody is tired and you're desperate for them to just go to sleep is also not the best plan. Meditation is a great part of a sleep routine but I wouldn't choose that time of day when you're just starting out, especially if your child is particularly resistant to wanting to engage with it.

In my house we now meditate in the morning before school and it is part of our bedtime routine but we don't always manage to meditate every day. In the mornings if we're running late we'll make our way to school and then if there is enough time we'll do a 3 minute meditation in the car before I drop the kids off. But if we're super late then we just skip it and try to make sure we do the bedtime one. However life can get in the way and kids have a habit of disrupting routines so don't beat yourself up if you don't manage any mediations at all. Mindfulness is all about non-judgement and so there's no criticism allowed especially of yourself. Just by attempting to introduce meditation to your family's life you're doing an amazing thing. So be kind to yourself and your family and take it one day at a time.

​



Question: How can I be the perfect parent?
Answer: You can't

In the world today there is so much pressure to be perfect. Perfect weight, perfect clothing, perfect house, perfect car....etc etc....and as parents we give ourselves a hard time comparing ourselves to Mary Poppins and falling short. Here's the scoop.....she was in fact a fictional character. She doesn't exist. Neither does a perfect parent. We can only do our best. That best may be considerably lower at some times versus others!

One thing I have learned over the last few years is that in order to be a good parent it's important that you start with yourself. We're programmed not to put ourselves first as that is seen as 'selfish' but we aren't any good to anyone if we are not functioning properly. Think of the safety announcement on a plane "If the cabin air pressure should fall oxygen masks will fall from the ceiling. Please secure your own mask before helping others." YES. THIS! We're no good to anyone if we're passed out on the floor. It's the same in life and most definitely when it comes to parenting.

So how does mindfulness help? What IS mindfulness? Why should you be bothered with it?

The definition of mindfulness is paying attention to the present moment, on purpose, non-judgementally and with compassion.
​

Easy right?

Well....no.

It can be SO hard to live in the moment. Particularly if that moment is stressful/tiring/boring/just plain crap......

---


​But I don't have time......

Ok so I know.....when you have kids there is NO time. Like EVER. It's like you give birth and then they suck all the time out of the world, along with any energy you may have. I'm going to sound like a cliche but you must MAKE time. To begin with just take 10 minutes out of your day. I personally prefer to meditate in the morning but it doesn't matter what time of day you do it. It could even be the 10 minutes before you go to sleep. If you forget or it just doesn't happen for whatever reason then just try to remember the next day. Mindfulness is about compassion and non-judgment so scolding yourself isn't allowed.

There is recent scientific evidence that neural pathways within your brain will change after 12 weeks of daily meditation. You will start to feel calmer, less stressed and you will become less reactionary to daily challenged. Different types meditations can give you different perspectives on the world and can help you to allow yourself to let go of anger and resentment which only hurt yourself in the end.

My advice to any parent who wants to feel a little more content, less anxious and/or stressed and maybe shout a little less at their kids/partner/random strangers is to start by downloading the Headspace app and go from there. It's free financially and the time cost is honestly worth it! Just do one 10 minute mediation a day and see how you go. You'll likely feel a little silly at first, I know I did, but it starts to become more natural and you may start to even look forward to your meditation sessions. So what are you waiting for?
Powered by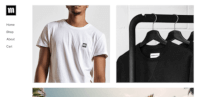 Create your own unique website with customizable templates.