About
My name is Sam. I'm 37 and mother to Alice (7) and William (4). I discovered mindfulness 2.5 years ago. I loved my family but was in desperate need of some self-care and time out from life and booked myself on a mindfulness retreat. What I learned in that 5 days changed my life forever and mindfulness has become a big part of my life and also my family's life. Me, my husband and my children all meditate daily(ish) and we try to live a lot more in the moment...which is actually easier for the kids as they tend to do this anyway!

I have a history of post-traumatic stress disorder, chronic pain and have suffered multiple bereavements. I have been a sales assistant, stewardess and a police officer (very random career choices!) Having recently graduated with a degree in Psychology I am now training to be a counsellor and am pursuing mindfulness teacher training. In the near future I would like to start running my own mindfulness classes and once qualified will offer counselling sessions incorporating talking therapies with mindfulness techniques.

Powered by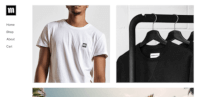 Create your own unique website with customizable templates.